The up close and Personal Project
19 July 2018
We all have our own personal projects that are meaningful to us. Whether it's writing a book or learning how to sail a boat, it's always something that we are really passionate about.
For grade 10 students, the P2 is an important conclusionary milestone in their Middle Years Programme (MYP) learning journey. The P2 provides students with an opportunity to showcase the skills they have developed during the MYP, and their own personal talents or passions. It is an excellent preparation for the rigours and workload of the Diploma Programme (DP). For example, students learned that time management was a crucial factor in the P2. There was no room for procrastination, and time was always of the essence if they were to meet their deadlines.
Grade 10s also learned how to locate primary resources, and start meaningful dialogues with mentors and experts on the subject matter they were working on. Katherine Ross, MYP Coordinator, shared the efforts of a student who explored her Finnish roots through the art of knitting. She (the student) wanted to locate a knitting shop in Finland, and she had to send a lot of inquiry emails in hopes that an adult would reply. This was a valuable lesson in perseverance.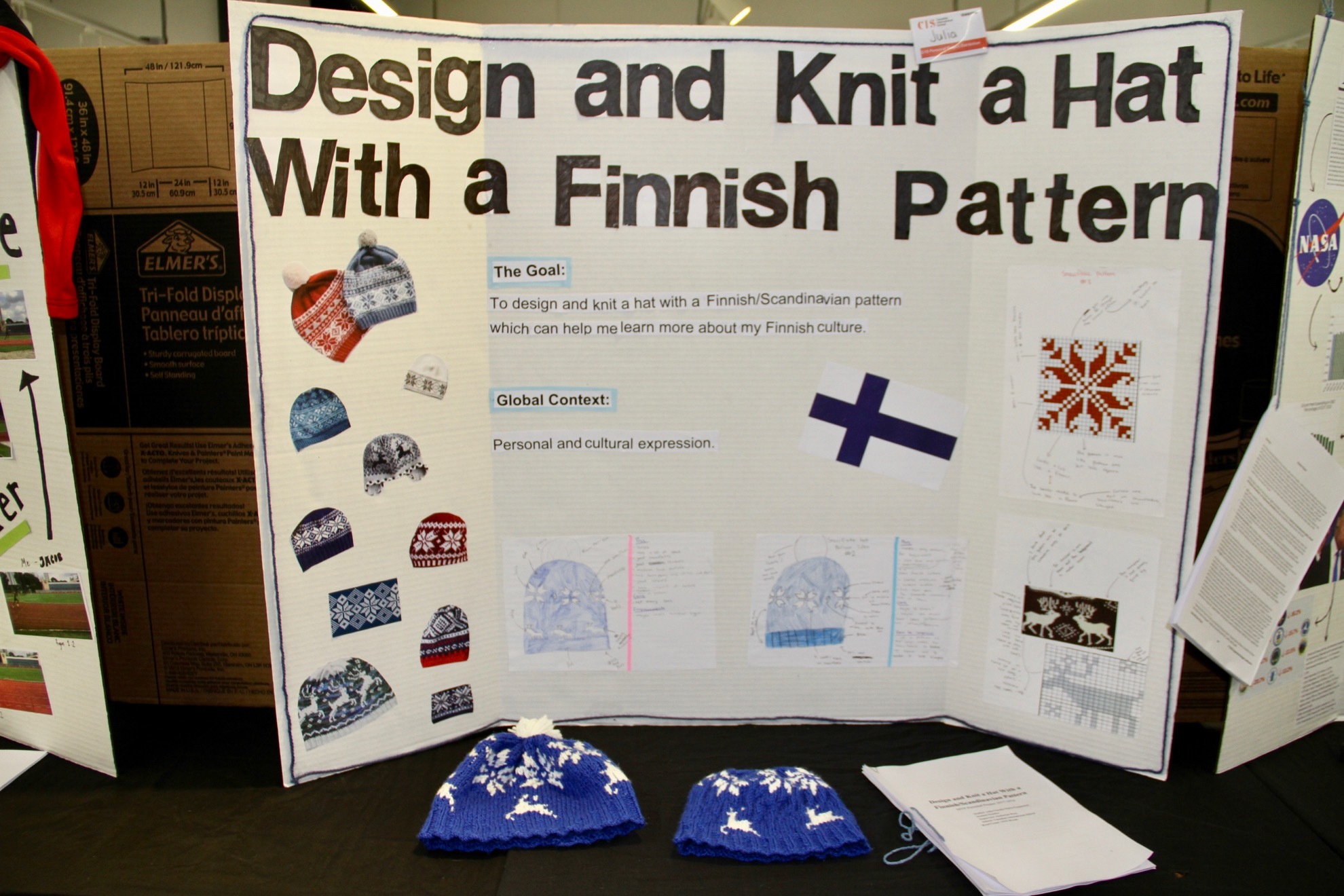 We also chatted with Muskan Thakkar. For her P2, she chose to write a poetry book that was full of poems that came straight from her heart and soul. Her poetry was based on personal experiences as well as experiences that she'd observed others go through. Drawing inspiration from poets like Rupi Kaur and Lang Leav, Muskan created a 60-page poetry book that explored identities and relationships. With the help of her language and literature course, Muskan utilised metaphors, similes, and hyperboles to bring her ideas to life. But why poetry in particular?

"I got into poetry because it was a way of expressing myself when I thought no one was listening during a particularly difficult time," Muskan told us, "it really helped me out of this hard part of my life, so being able to put out a book that does the same for someone else was great. I wanted readers to connect to the experiences, and understand that 'I'm not the only one going through this'. That's what I wanted to do."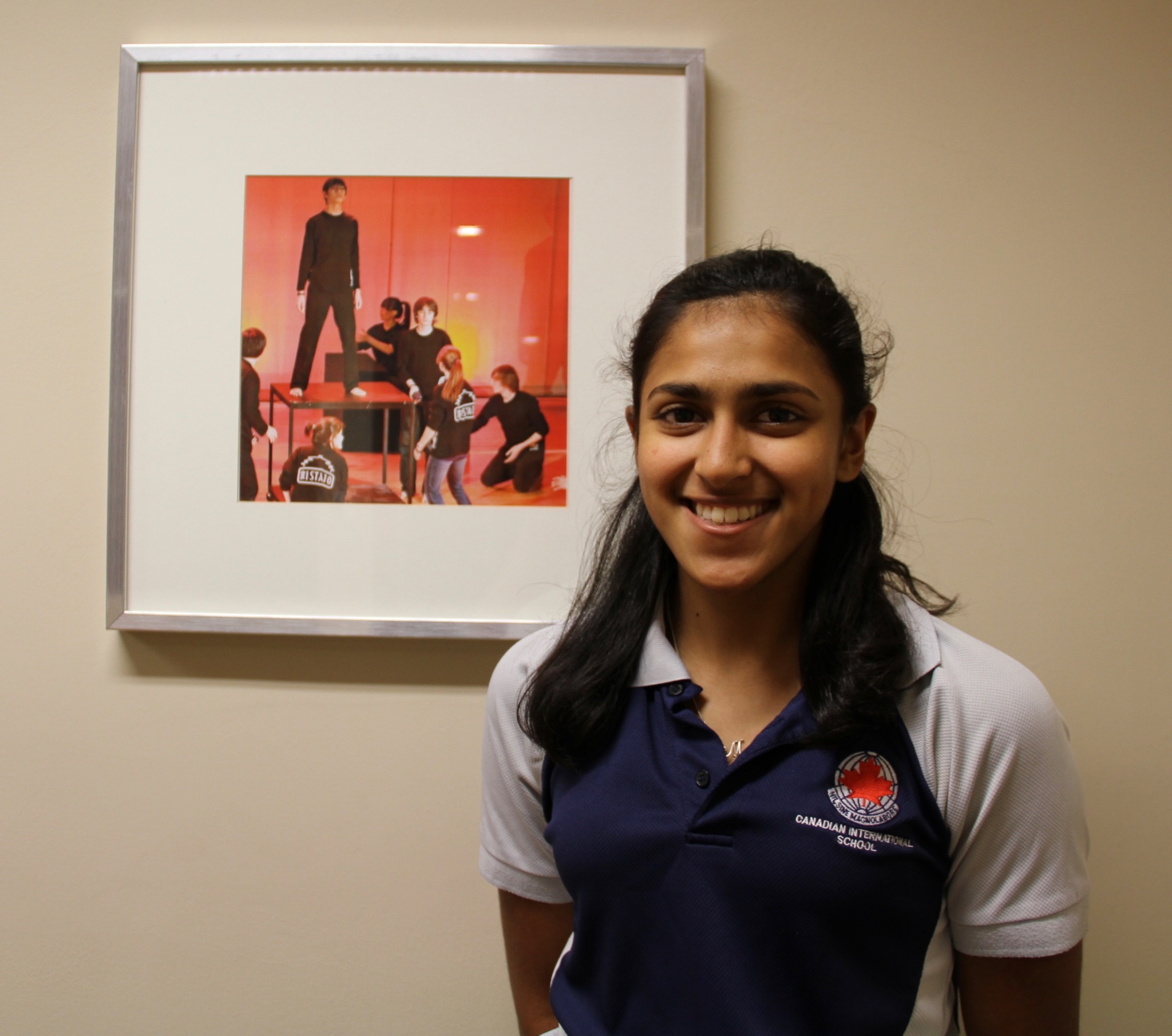 It is certainly inspiring to see Muskan wanting to make a difference with her poetry. In fact, it was during a poetry reading in class that she realised her poetic musings could have a positive impact on other people. One of her teachers had watched her performance during a CIS poetry slam event and was so impressed by it that he got her to do a reading in class. 3 people cried during her reading, leading Muskan to realise that her poetry could resonate and make a difference to people. "That was a moment for me where I was like 'okay, my poems do help others, they make a difference and resonate with them '," Muskan told us.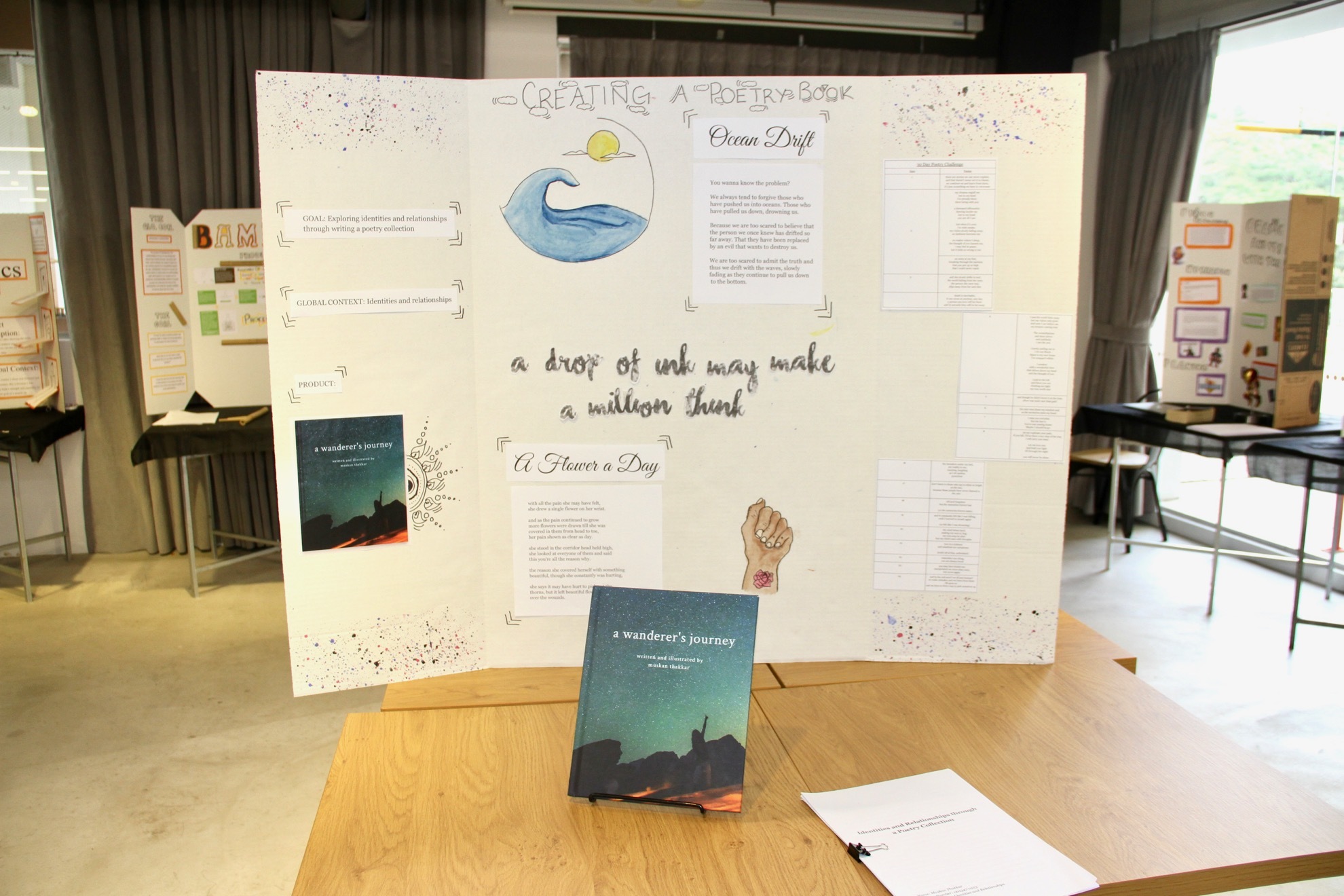 Although Muskan's forte was in writing the poetry, she also challenged herself to do her poetry book's illustrations - from scratch on the computer. "I actually did all the drawings myself, which was quite hard because I am not an artist. I take drama! So, when i first tried it out, I thought 'okay, this is actually pretty good and it's working'," said Muskan.
This story highlights what the P2 is all about. It's more than just a school project that you simply do as part of your school curriculum and end of MYP. It's a life-changing experience that encourages you to step out of your comfort zone and take on challenges that will prepare you for your future. Congratulations grade 10s, it was an amazing exhibition and you've developed skills that will serve you well over the course of your life.
Leave a reply
Loading
Comment Posted!