---
Welcome to CIS
Canadian International School is considered one of the best International Baccalaureate world schools in Singapore. We welcome over 3200 students from more than 74 nationalities. We cater to students aged 2 - 18 years at our Lakeside campus and 2 -12 years at our Tanjong Katong campus.
IB programme
We offer Primary Years Programme (PYP), Middle Years Programme (MYP) and Diploma Programme (IB DP).
Two convenient locations
We have two campuses; (Lakeside) west and (Tanjong Katong) east.
Diverse community
Our student and staff community comprises of 80 nationalities.
---
Academic results
Pass rate
| | |
| --- | --- |
| | |
| CIS | Worldwide |
| | |
Average IB diploma score
| | |
| --- | --- |
| | |
| CIS | Worldwide |
| | |
Inquiry form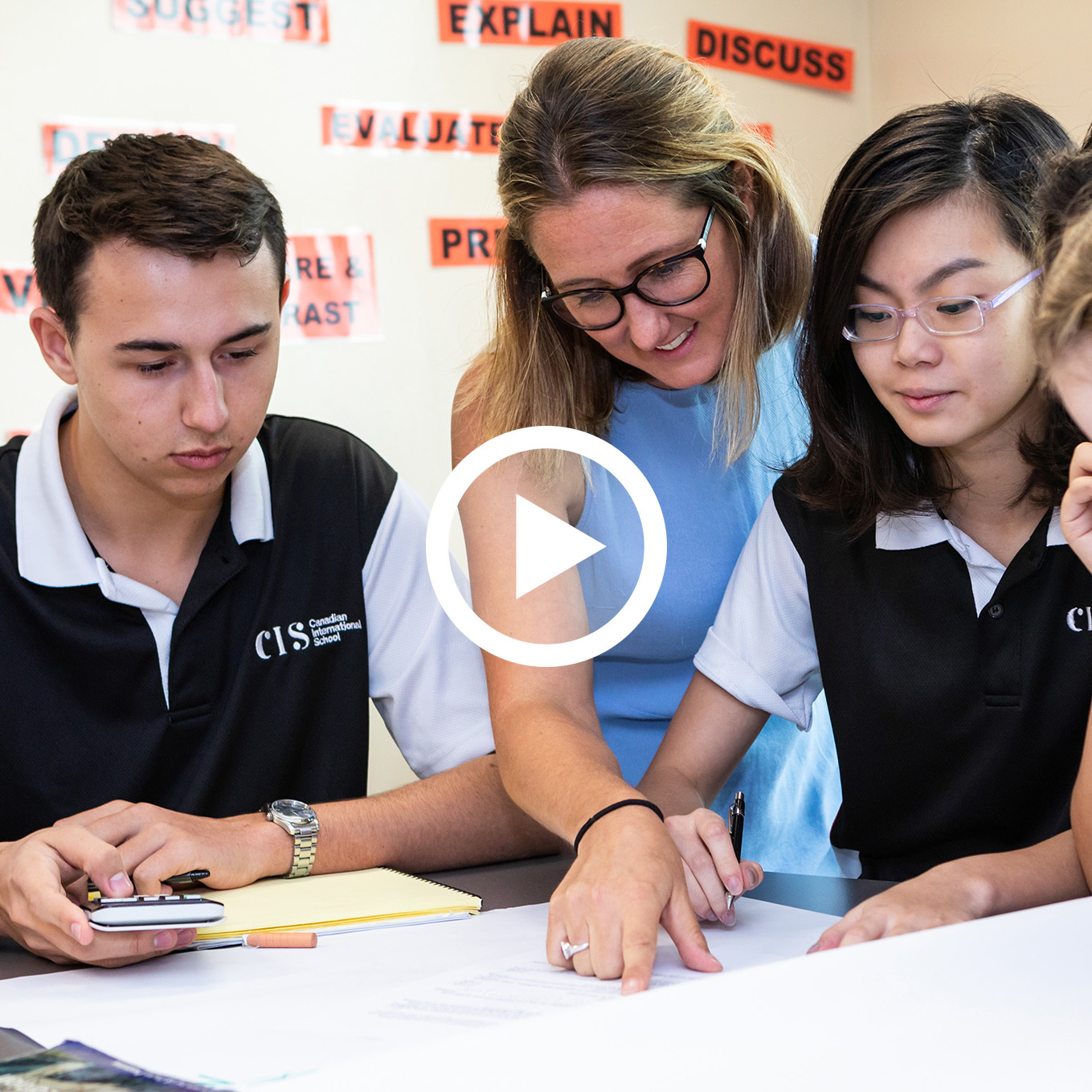 Highly qualified staff
Many teachers have either a degree in two or more majors or a post-graduate degree and are qualified IB workshop leaders.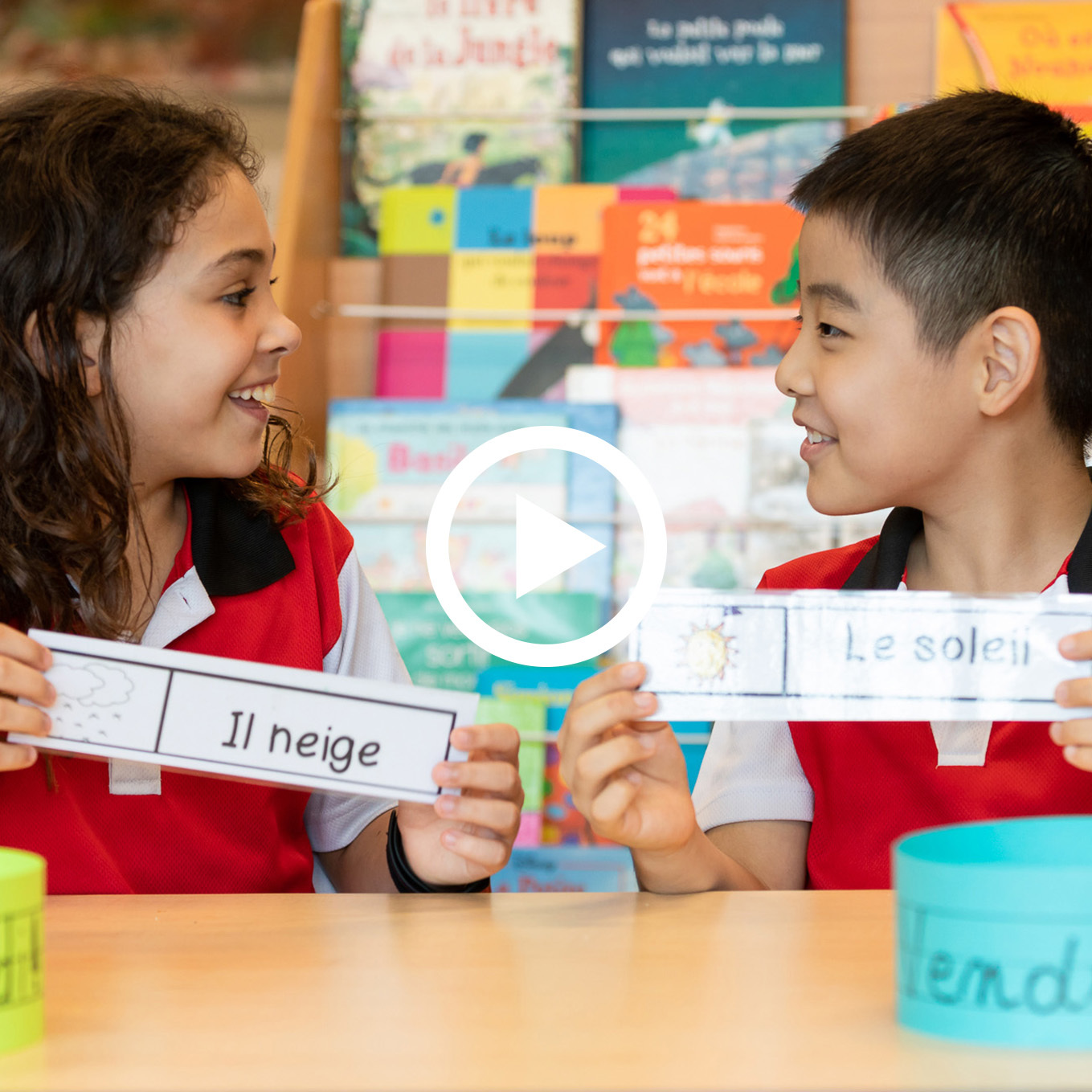 Bilingual programmes
We offer two bilingual programmes. Chinese - English for Junior Kindergarten to Grade 6 students and French - English for Grade 1 to Grade 3 students.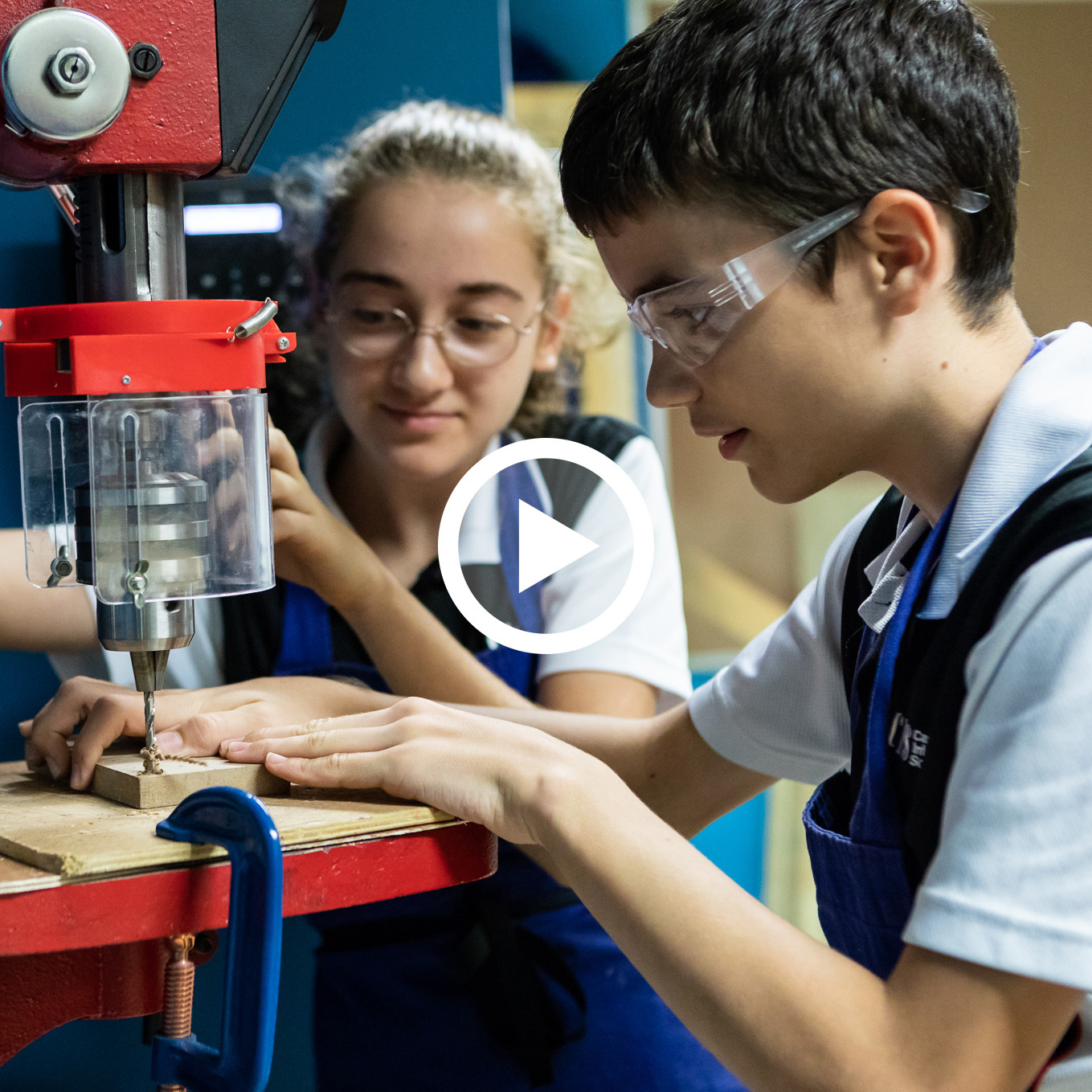 STEAM (STEM with Arts)
STEAM education integrates the disciplines of science, technology, entrepreneurship, arts and mathematics and is offered to all students.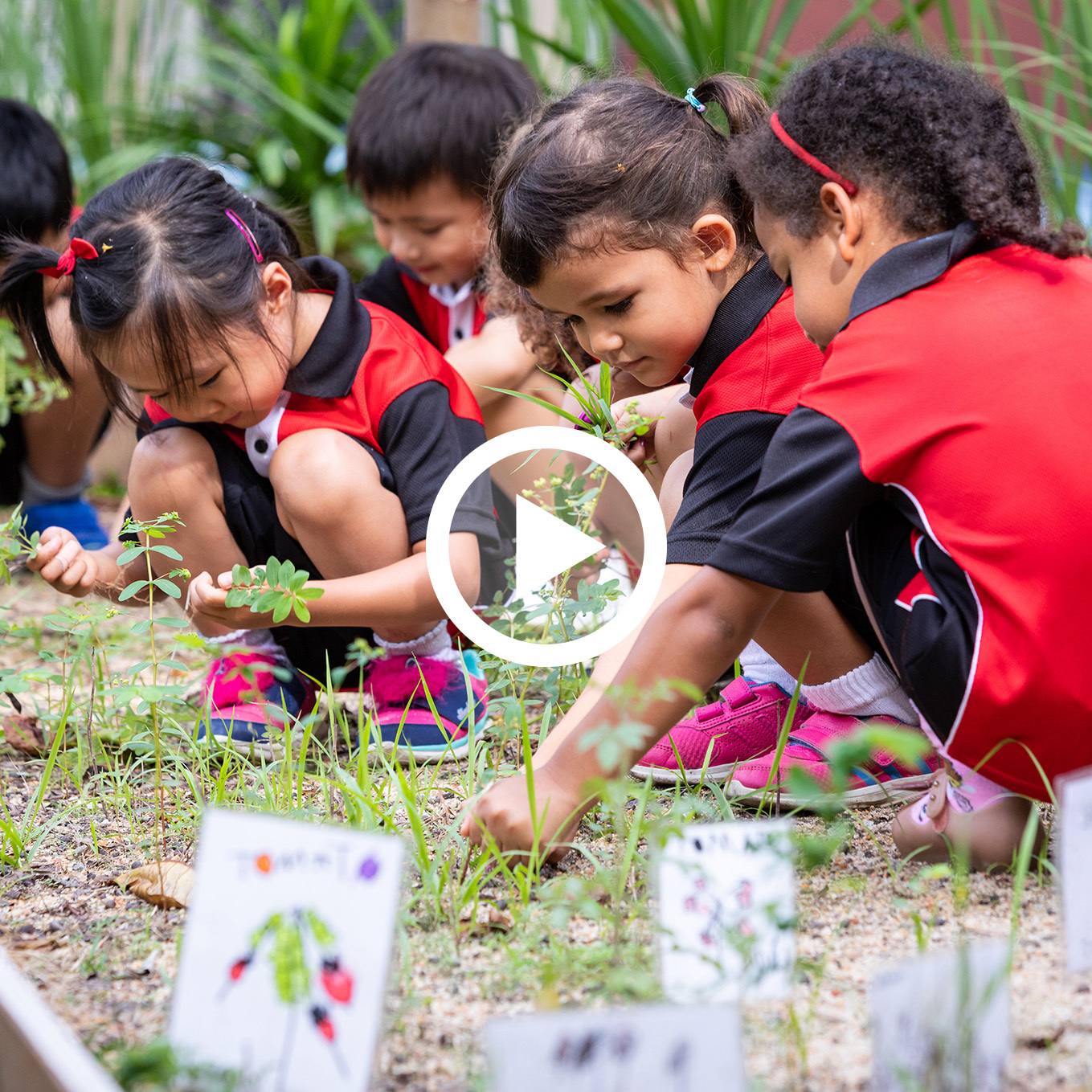 Outdoor learning
No matter the age or subject, we extend lessons into the outdoors with engaging activities such as Excursion week, field trips, Open Minds and lessons in our Outdoor Discovery Centres.
---
English Language Learning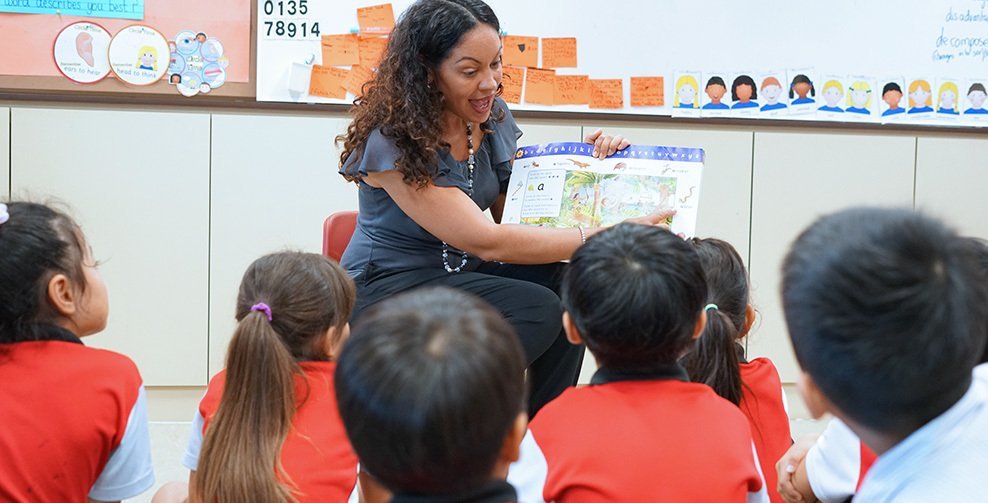 English Language Learning
English Language Learning programme are available for students who requires English learning support.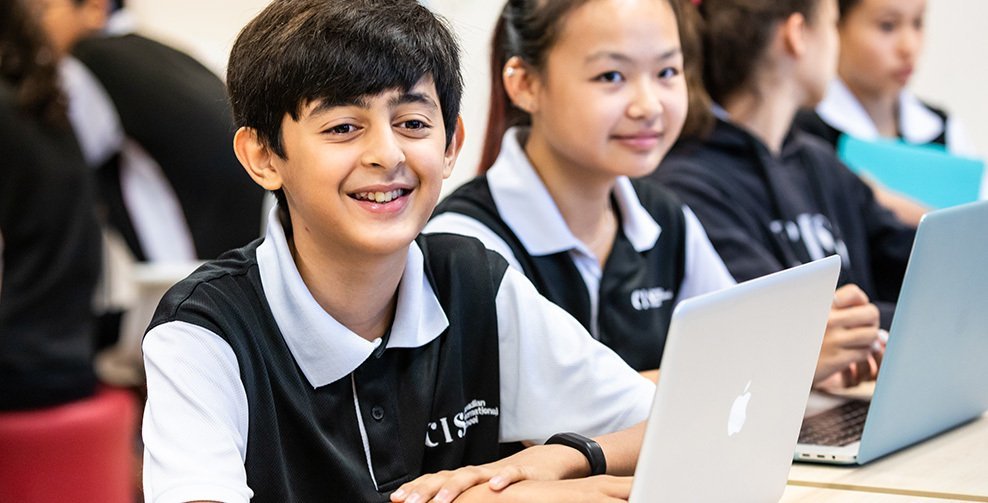 Secondary Foundation Programme
Secondary Foundation Programme is rigorous one year English learning programme which equips students (aged 10-14 years) with necessary English skills to enter a mainstream programme.
Aquatic Centre
(Olympics size pool + junior pool)
3 Makerspaces
Art centres
Outdoor discovery centre
Library
(Primary + Secondary library)
Indoor gymnasium
500 seats theatre
Science labs
Makerspace
Art spaces
Outdoor discovery centre
Library
Indoor gymnasium
Black box theatre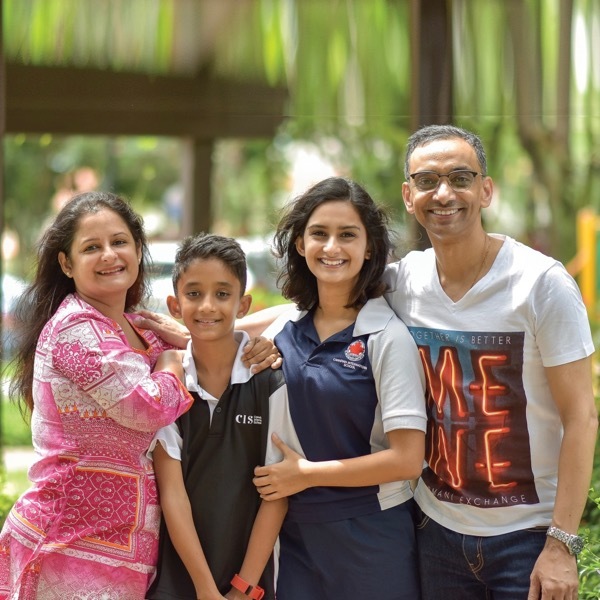 "The staff at CIS are approachable, and students are encouraged to communicate academic or social concerns with their teachers."
Mahi Tiwari
Parent, April 2018
Spend some time with us
We would like to invite your family to spend a morning or afternoon with us and discover why CIS is considered one of the leading International Baccalaureate (IB) schools in Singapore.
Campus tours are the perfect opportunity to:
Meet our warm and welcoming community
Learn more about our world-class programmes such as STEAM, bilingual courses (Chinese-English and French-English), arts, sports, outdoor learning and leadership
Explore our innovative learning spaces such as our multi-storey library, maker spaces, outdoor discovery centres, dedicated arts spaces, 500-seat theatre, aqua centre and gym.
Our admission staff are available for personal campus tours Monday to Friday from 8:30am until 4pm at our Lakeside campus (west) and Tanjong Katong campus (east). Book your tour today.
---
Frequently Asked Question (FAQ)
Dates for the 2019/2020 school year are listed below. The printable calendar with key dates can be viewed here.
| | |
| --- | --- |
| Semester | Date |
| Semester One | 13 August 2019 - 20 January 2020 |
| Semester Two | 21 January 2020 - 18 June 2020 |
There is high demand for places at the Canadian International School and waitlists do exist for a number of year groups. For information on the availability of places, please contact our Admissions Executives for further information. It is advisable to apply for places early for their children.
The Canadian International School is an International Baccalaureate School.
Nursery
Inspired by the IB PYP framework, our curriculum focuses on developing children's foundational social, literacy and numeracy skills, as well as their fine and gross motor skiils.
Pre-Kindergarten to Grade 10
Reflecting our international context, our curriculum draws from the best curricula globally and is delivered within the IB Primary Years Programme (PYP) and IB Middle Years (MYP) framework.
Grades 11 and 12
The Diploma Programme follows a curriculum set by the IB. This ensures that students globally are studying the same course material and are prepared for examinations at the end of Grade 12.
One of the benefits of an IB education is the portability that it brings for our globally mobile community. We have found that our students are able to seamlessly transition to both other IB schools, and back to their national curriculum.